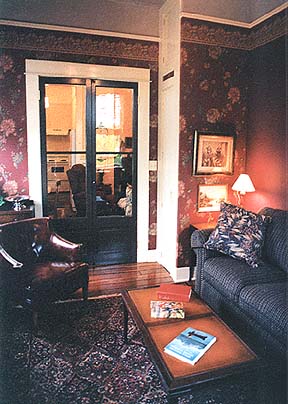 Depot Suites Corporate Apartments
Listed in the National Register of Historic Places, the Corvallis Depot is the oldest two-story combination freight/passenger depot in Oregon. It has been lovingly restored. The two upstairs corporate apartments take you back to another time yet have all the modern conveniences needed for a comfortable extended stay.
Whether you are coming to the Corvallis area for business or are relocating here, these fully furnished apartments will give you more comfort than staying in a hotel.
Within walking distance to Oregon State University and downtown Corvallis, the apartments are still within minutes of Hewlett-Packard, CH2M Hill, and Good Samaritan Hospital. It's the perfect location to stay while working or relocating to Corvallis.